Guidance
There are a few resources that can provide you with some excellent guidance.
The WebWorldWind website itself, especially the Examples webpage, http://webworldwind.org/.
The WorldWind forum where the world community asks questions and provides each other with answers, http://forum.worldwindcentral.com.
All of these resources are generously provided by the larger World Wind community. We look forward to your participation in advancing this foundational technology for spatial data.
Instead of building an app from scratch, are there other World Wind apps you can build on? Yes, any World Wind app will do! And these are there for you as open source:

Port JSatTrak from Java to JavaScipt,

http://www.gano.name/shawn/JSatTrak/

Wildfire Management Tool (WMTweb), Web version,

WMT.emxsys.com

Wildfire Management Tool (WMT), Java version,

www.emxsys.com

Baseline

WebWorldWind GIS app

SDI-Now for Urban Management,

www.nsdinow.org/SDI_Now_02/Technical_Support.html

iGlobe: Weather and Climate Research Tool

There is an open source app begun to address weather/climate data (NetCDF), iGlobe,

http://forum.worldwindcentral.com/forumdisplay.php?48

. This is a joint effort by the US Department of Energy's Geographic Information Science and Technology (GIST) Group at the Oak Ridge National Laboratory (ORNL),

www.ornl.gov/sci/gist

, Australia's CSIRO Marine and Atmospheric Research group,

www.cmar.csiro.au

and the National Center for Atmospheric Research (NCAR),

www.ncar.ucar.edu

Previous Europa Challenge Projects:

2016 Projects

,

2015 Projects

,

2014 Projects

and

2013 Projects
Organizers and Scientific Committee
Organizers
Patrick Hogan, NASA Ames Research Center, San Francisc Bay Area, US
Maria Antonia Brovelli, Politecnico di Milano, Italy
Milena Bigatto, HIT, Trento, Italy
Scientific Committee
Patrick Hogan

, NASA Ames Research Center

Bob Bishop

, ICES Foundation, Geneva, Switzerland

Maria Antonia Brovelli

, Politecnico di Milano, Italy

Bruce Schubert

, EMXSYS, Ventura, California

Phillip Davis

, Del Mar College, Corpus Christi, Texas

Sven Schade

, European Commission-JRC

Keith Cressman

, FAO

Karl Donert

, Eurogeo

Gabor Remetey

, Hungarian Association for Geo-information (HUNAGI), Budapest, Hungary

Suha Ulgen

, UN SDI Lead (former)

Giuseppe Conti

, Trilogis

Nicola Dorigatti

, Trilogis

Michael Cox

, Mercury Mining Expert

All Europa Challenge Mentors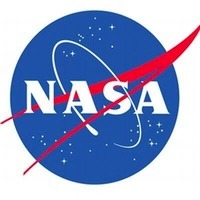 NASA's vision: We reach for new heights and reveal the unknown for the benefit of humankind. To do that, thousands of people have been working around the world -- and off of it -- for more than 50 years, trying to answer some basic questions. What's out there in space? How do we get there? What will we find? What can we learn there, or learn just by trying to get there, that will make life bett...