The NASA World Wind Europa Challenge is seeking to find the best & brightest teams to pursue innovative urban management solutions for the world's cities using NASA's open source virtual globe technology, WebWorldWind.
Almost every city needs the same data management tools as every other city. How can we help cities work together to be more sustainable, more liveable and more resilient? If cities were able to share their solutions with each other, this would multiply their investment by the number of cities participating. Each city could develop different functionalities and then 'share' these with each other, massively increasing our planet's collective productivity.
Your challenge, simply build a great application that serves some aspect of the OpenCitySmart design and uses NASA's open source virtual globe technology, WebWorldWind. By doing this you will advance a platform that allows every city to win! This challenge is open to all on our home planet. Their are two different categories to enter: university track & professional SME track.
See the 2016 Projects, 2015 Projects, 2014 Projects and 2013 Projects. India and China have had top teams in previous years, and Italy every year! And a High School team from Kodiak Alaska won First Place in 2015 and 2016! You too can be one of the top teams and take home the NASA Crystal Bull!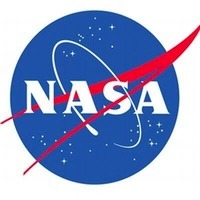 NASA's vision: We reach for new heights and reveal the unknown for the benefit of humankind. To do that, thousands of people have been working around the world -- and off of it -- for more than 50 years, trying to answer some basic questions. What's out there in space? How do we get there? What will we find? What can we learn there, or learn just by trying to get there, that will make life bett...